With Christmas soon approaching, it's time to start thinking about filling those stockings. Judging by the huge popularity of cats on the internet, with its endless supply of cat gifs and videos, there's a good chance there's someone you know who is a cat person, which is why we have searched the internet to find some fun gifts for crazy cat lovers. So whether you have a cat-fanatic best friend, or you're the self confessed crazy cat person, we've got the ultimate gift guide for cat lovers.
1. Crazy Cat Lady Mug
Anyone for a brew? Say it loud and say it proud with this customised crazy cat lady mug. Buy it here.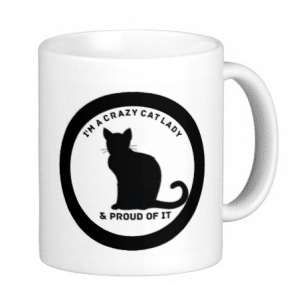 2. The Cat Owner's Survival Guide
This is the ultimate guide to coping with cats. Make a cat lover or first-time cat owner laugh with this little book filled with witty tips and hints on how to handle every cat related situation. Buy it here.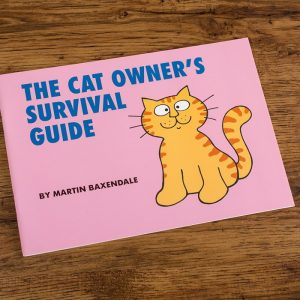 3. "The more people I meet, the more I love my cat" apron
Cook in style with this cute cat apron. It's a Puurfect gift for him or her! Available in a number of styles and colours. Buy it here.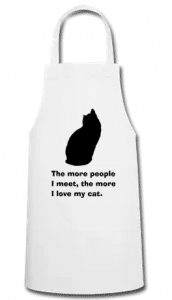 4. Star by Julien Macdonald Designer pink tiara cat cushion
This designer pink satin cushion is ideal for cat lovers. I mean it's a cat in a tiara! What more could you want? Buy it here.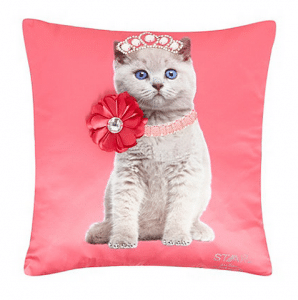 5. Cat iPhone 6 Case
This quirky iPone 6 phone case comes complete with cat's ears and whiskers. Buy it here.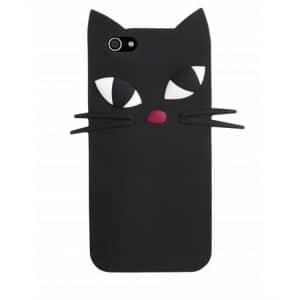 6. One cat short of a crazy lady t-shirt
We wonder how many cats it does take to be the crazy cat lady! Are you one cat short of a crazy cat lady? Buy it here.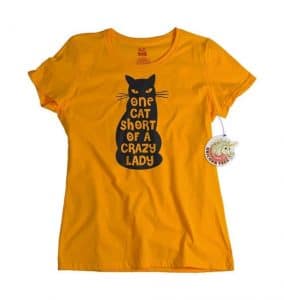 7. The San Francisco Umbrella Company Cat Umbrella
This beautifully designed umbrella features a cat silhouette image and is perfect for this time of year. Buy it here.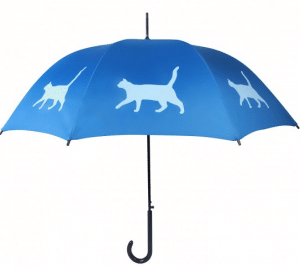 8. Cats of the 80's Calendar
From leg warmers to boomboxes, this 2016 calendar is reference to the best and worst culture trends of the 80's demonstrated by cats (why not?!) Buy it here.