Relationship break up's are never easy and they become even more difficult when faced with the dilemma 'who gets the dog?"
During a messy break up, it's often the people involved who suffer the most, with little thought about what is best for the pet. This was until leading pet charity Blue Cross came up with the idea to produce the first ever legally binding pre-nuptial agreement for pet owners to decide what will happen to their pet if they were to split up.
The Blue Cross, an animal re-homing charity, decided to launch the Pet Nup after seeing almost a thousand pets being brought to their rehoming centres over the past five years – that worked out at about four pets a week going into rescue shelters.
They found that one in four divorced couples in the UK have argued over the ownership of their pets and 66% of pet owners interviewed admitted that a pre-agreed written agreement over who would get ownership of their pet would have made the process much easier. Most disputed over ongoing dog care – Who would walk the dog regularly? And who would pay for vet care? For those who couldn't decide who should keep the pet, 15% decided to give them to a family friend, 12% to family members and 5% to charities such as Blue Cross.
So do you really need a Pet Nup?
The Law Society encourages the use of Pet Nups and thinks couples should be prepared for the worst. Family law experts recommend taking a practical approach by clearly setting out what happens to your pet. Law Society president Andrew Caplen said: 'Solicitors are usually the first port of call for people who are divorcing so perhaps we are a little on the cynical side – but we see the problems caused when relationships break down acrimoniously and it's usually costly, stressful and emotionally draining for both parties. Pets are part of the family so it makes sense to think about their welfare.'
Is the Pet Nup legally binding?
The document is intended to be legally binding and if there was a dispute in court over a pet, a court could use the Pet Nup as evidence as to who is the legal owner.
Is the Pet Nup just for married couples?
Anyone who shares ownership of a pet can create a Pet Nup so it's not just for people who are married – You could be a couple living together or even just friends who share a house.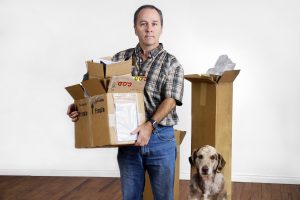 The document can be downloaded for free from the Blue Cross website